HC Plastics News:
On August 2, Sinopec Luoyang Petrochemical Company said in an interview that Luoyang Petrochemical's self-developed ultra-high-flow blue phase high-crystalline polypropylene special material PPH-MN90B has passed the environmental health certification of countries and regions such as China, the United States and Europe. This also has important significance for China's thin wall design of polypropylene auto parts.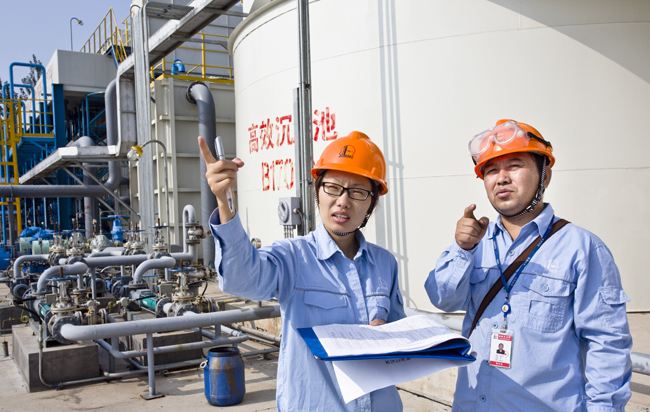 Luoyang Petrochemical develops new polypropylene special materials
At present, the thin wall design of polypropylene auto parts has become one of the main directions for the development of automotive modification technology. However, thinning does not mean that the performance of the product is reduced. Instead, the automotive modifier itself has higher requirements. The material must have higher fluidity, rigidity and toughness, and have lower shrinkage and Characteristics such as warpage deformation.
The biggest difficulty in producing this kind of polypropylene special material PPH-MN90B is processing and process control. Luoyang Petrochemical adopts advanced catalytic technology and hydrogen modulation production process, and with special resin structure control and additive formula, the resin has low resin. VOCs, low odor, low shrinkage and low linear thermal expansion coefficient, the melting index is up to 100g/10min, and the flexural modulus exceeds 2000MPa, which provides excellent modified base for thin-walled automotive modified materials. "
Subsequently, Luoyang Petrochemical carried out research on multi-extrusion and thermogravimetric analysis, and conducted comprehensive evaluation of products with downstream enterprises. The evaluation results show that PPH-MN90B has excellent comprehensive performance, no plasticizer, organotin and other prohibited, limited substances, stable quality, no degradation and small molecular precipitation, total volatile organic compounds (TVOC) less than 70ppm, odor level of 3.0 The processing performance and environmental performance of the product are stable.
Since the introduction of PPH-MN90B to the market in April last year, the product has been widely used in domestic and foreign food packaging, automobiles, high-speed rail and other fields, and was first tested on the aircraft at the beginning of this year.
At present, PPH-MN90B and PPH-MN60 products developed by Luoyang Petrochemical Company have become the only polypropylene special materials in the domestic market that do not contain plasticizers and organotin.
According to the feedback from Luoyang Petrochemical, PPH-MN90B has achieved stable production and supply. The plastic raw material can significantly reduce the processing temperature, improve production efficiency, and the raw materials are more environmentally friendly and safe. The appearance of the finished product is also more transparent, which can fully satisfy the downstream customers. Requirements.

Editor in charge: Yao Chunlin
Ningbo GDoor all glass Automatic Revolving Door actually is a door type of three/four-wing automatic revolving door. All glass automatic revolving doors share the same components with three/four-wing revolving doors. Like three/four-wing revolving doors, all glass revolving doors also have three operational modes and two drive models. Functions like fire alarm, disabled access, emergency stop are adopted in all glass revolving doors. And all glass revolving doors are welcomed for banks, shopping centers, hotels, office buildings and other constructions because of the splendid appearance.

All Glass Automatic Revolving Door Set
Automatic Revolving Doors Set,Glass Revolving Door Set,Revolving Glass Door Set,Security Revolving Doors Set
Ningbo Gdoor System Control Technology Co., Ltd. , http://www.gdoor-cn.com